IPL Promoted Ventures
India Pistons Limited has promoted several companies to cater to the changing market needs. The combined turnover of IPL and its subsidiaries is now over $200 million USD. IP Repco was established in 1961 for the exclusive manufacture of fly-wheel ring gears. Manufacturing facilities & Legal entities soon followed with the establishment of IPPL & IP Rings specializing in manufacture of Gudgeon Pins, Steel Rings/OCF products amongst others respectively. Followed by IPL Engine Components (Formerly known as AEIP Precision Components) a 100% EOU was established to cater to the global after-market requirements of Cylinder Liners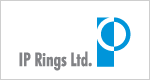 IP Rings Ltd was established in 1991 for the exclusive manufacture of Steel Rings. In technical collaboration with Nippon Piston Rings Company Ltd., Japan (NPR), a world leader in piston ring technology, IPL manufactured steel rings out of special quality Martenstic stainless steel.

Besides steel rings, the Company also produces Nodular iron and grey cast iron rings with wear-resistant surface coatings. The 3-piece steel oil control ring, consisting of an expander and two side rails, based on the famous Nifflex-S &Nifflex-H design of NPR ensure total conformability of the oil ring to the cylinder bore throughout the life of the engine. For more information, please visit IP Rings Website

Exclusive Facilities


At its M.M. Nagar plant, IP Rings has one of the best Plasma Spray facilities, capable of spraying alloy powders and multi-layer coatings to meet the scuff and wear resistance for operations in high operating temperatures.
The fully automatic Gas Nitriding furnace ensures extremely close tolerances on mechanical properties and case depth for excellent wear-resistance and prolonged engine life for gasoline engines.
The automated chrome plating facility, besides carrying out plating of the periphery also can carry out chrome plating of the side faces of the rings as well as the bore surface.

IP Rings have been certified for Quality Manufacturing System (QMS) under ISO-TS 16949: 2002, as also certification for Environmental Management System (EMS) under ISO 14001, both by RTUV Germany, during 2002-03.


MIPL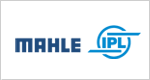 IPL entered into a Joint Venture agreement in 2007 with the global leader in Piston Technology, Mahle GMBH. The company Mahle - IPL caters to requirement of On-Highway applications to meet the standards of EURO III and above emission norms. The plant currently has a capacity of 5 Million/annum with ambitious expansion plans to meet the requirements of the emerging domestic market. For more information,please visit MAHLE Website




IP Pins & Liners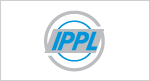 India Pistons Pins & Liners was established in the year 1991 to initially meet the captive requirements of IPL's Piston Pin requirements. But now the company has diversified into the manufacture of a variety of steel parts for the domestic two wheeler industry as well.IPPL has also established a manufacturing facility for the manufacture of PCD and CBN tools.For more information, contact us at ippl@vsnl.net


IPL Engine Components Private Limited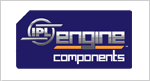 IPL Engine Components Private Limited is a wholly owned subsidiary of India Pistons Limited and specializes in the manufacture of a wide range of liners catering to the requirements of domestic &export customers. Located in Thandalam, IPL Engine Components Private Limited manufactures a range of liners, both wet & dry, for applications such as Leyland, Clayton, Mercedes Benz, Austin, Ford, DAF, Perkins, Gardner, Toyota, & Mitsubishi etc. For more information, contact us


Bimetal Bearings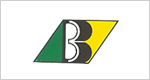 Bimetal Bearings Limited is one of India's leading manufacturers of Engine Bearings, Bushings, Thrust Washers, Alloy Powder and Bimetallic Strips BBL, since inception has had a strong OEM orientation with significant SOB with all leading OEMs. BIMITE the aftermarket brand is the preferred choice of the discerning aftermarket. BBL's strong material base and state of the art manufacturing systems. For more information, please visit Bimetal Website
Stanadyne Amalgamations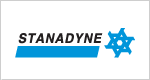 Stanadyne Amalgamations Ltd., was established in 2002 in collaboration with StanadyneCorporation, USA.The company specializes in the manufacture of Fuel System Products, Diesel Fuel Pumps, Fuel Injectors, Gasoline Direct Injection, Electronic Diagnostic Equipment, Fuel Filters & Water Separators and Fuel Additives. For more information, please visit Stanadyne Website